If you ever want to see a Ubuntu Developer Summit at work, here's a quick look into the proceedings of one of the BOF sessions.
This was from the Network "Authentification-isms" BOF - we were talking about LDAP, Kerberos, and all kinds of other nastiness.
As we're trying to figure out what the hell we are going to do with this seemingly impossible task, Andrew is off scribbling on the whiteboard. This is what he came up with: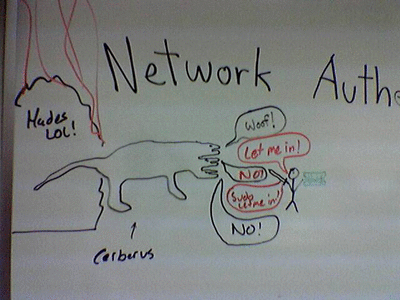 Then we had a surprise guest show up and all of our heads exploded. The end.